Join Our Fixed Trip Starting Date
TRIP DATES
AVAILABILITY
PRICE
SPACE LEFT

August 28, 2023

- September 9, 2023

Guaranteed

$1,455

August 29, 2023

- September 10, 2023

Guaranteed

$1,455

August 30, 2023

- September 11, 2023

Guaranteed

$1,455

August 31, 2023

- September 12, 2023

Guaranteed

$1,455

September 1, 2023

- September 13, 2023

Guaranteed

$1,455

September 2, 2023

- September 14, 2023

Guaranteed

$1,455

September 3, 2023

- September 15, 2023

Guaranteed

$1,455

September 4, 2023

- September 16, 2023

Guaranteed

$1,455

September 5, 2023

- September 17, 2023

Guaranteed

$1,455

September 6, 2023

- September 18, 2023

Guaranteed

$1,455
Everest Base Camp Trek is also known as EBC Trek. It continues to remain, the first choice for any mountain lovers wanting to do trek in Nepal. Besides offering you breathtaking scenery of famous mountains, the Everest Base Camp Trek also offers you a photo opportunity, magnificent close-up view of Mount Everest (8,848.86 m) the highest peak in the world, the warm hospitality and the incredible culture of the Sherpa people, who are the most loved and famous people of Nepal among foreigners and mountaineers. This region is located in the Province No 1 at Solukhumbu district of Nepal. The lower part of this region is called Solu and the upper part is called Khumbu.
Your trek will be in the Khumbu area of this region, unless you want to do a longer trek beginning from Jiri or Phaplu. Everest base camp trek itinerary offers at the beginning you will start with a 25-minute flight from Kathmandu to Lukla. As soon as you land in Lukla airport, you will be greeted by the warm, smiling faces of Sherpa people, relatively chilly weather, and glimpses of faraway mountains. From there onwards, you trek begins and the entire journey will be on foot (horse rentals are available if you have difficulty walking.)
As you walk through green hills interspersed with traditional Sherpa villages, you will immediately notice the quietness and peace surrounding this region. All you hear are the sound of the river flowing down below and occasional passing of people and mules/yaks. After about 3 hours walk, you will reach Phakding, where you will stay overnight. The next day, you will hike towards Namche, the most famous and central village of the Everest region. This hike is relatively steep compared to the previous day's hike, and it gets steeper as you reach towards your destination. In between, you will pass through the entrance of Sagarmatha National Park, which is situated in a small village called Monju.
There onwards, there is only one village called Jorsalle, which too is just a few walks away from Monju. Other than that you will not find any place to eat or sleep until you reach Namache Bazar.
All along the way, you will be watched over the towering presence of Mt. Khumbila 5,761m (which literally translates as God of Khumbu). Khumbila has never been climbed as it is considered to be a sacred mountain. There was one attempt made in earlier days which ended with the climbers being killed in an avalance. The famous Tibetan guru Padmasambhava (Guru Rinpoche) is believed to have meditated in and around Khumbila. It takes about 5 hours to reach Namche, which appears as if it is situated right in the lap of Khumbila.
You will spend two nights in Namche in order to acclimatize. Namche is the most developed village of the Khumbu region, so you will get the opportunity to do some shopping, observe local culture, hangout with the locals, and engage in several fun activities. However, it is only after you pass Namche, the real beauty of the mountains of this region unfold. All along the way from there on, you will encounter unbelievable scenery of breathtaking mountains after mountains. It would not be an exaggeration to say that if you are a mountain lover, this place is your paradise.
Best time to trek Everest base camp
Everest Base Camp Trek is a seasonal trekking route. It is not suitable always welcome our guests during the best time. It is not suitable due to temperature and wind, creating the harshest weather condition and making it difficult to cope with the surrounding environment. Temperatures fall below freezing point and the biting wind blows across the. However, there is also the best time for you to undertake the Everest Base Camp trek to create an unforgettable journey of a lifetime. The best time of the year for the Everest Region trek is September-December and March-May as the weather is mild and favorable, and there's less chance of problematic snowfalls.
During summer monsoon season falls from June to September and is not recommended due to heavy rainfall and cloudy skies. And in the winter season from January to February brings extreme cold as the temperatures drop below freezing point, even during the day.
The best time to trek Everest base camp trek in Nepal is during the month of Sep-Nov and Mar-May are the main trekking months with fairly stable conditions, and good visibility the temperature at Base Camp will lower by about -6°C.
About Mount Everest
Mount Everest is knows as Sagarmatha in Nepali and in Tibetan they called as Chomolungma is Earth's highest mountain above sea level, located in the Mahalangur Himal sub-range of the Himalayas. It is elevited 8,848.86 m from the sealevel according to the most recent measurement done in 2020 by the Chinese and Nepali authorities.
Best 3 Ways to do Everest Base Camp Trek
By Flight than Trek:
By Drive than Trek:
By Helicopter: You can do Everest base camp trek with helicopter or Everest base camp trek with helicopter return
Want to read it later?
Download this tour's PDF brochure and start your planning offline.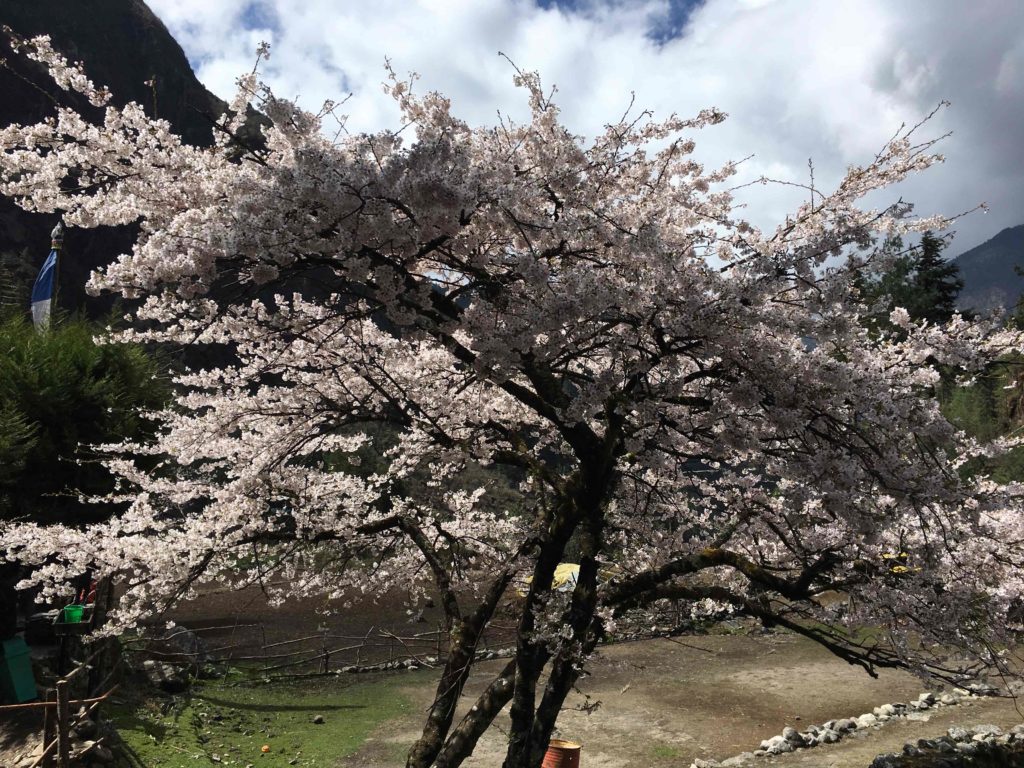 Overview
The Great Mt Everest (In Nepalese – Sagarmatha, In Chinese – Chomolongma, and In Tibetan – Miti Guti Chapulongma )
View of 6 tallest mountains of the world
Spiritual Buddhist monasteries
Sherpa culture
Sagarmatha National Park